Kiss x Sis Chapter 118: The Other Side of Healing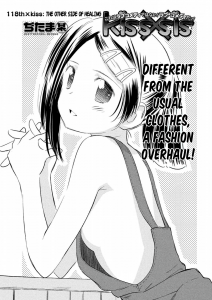 Tom_Servo:
Wow, it's been forever since we last released a chapter, until now! Here's one hell of a sexy chapter of Kiss x Sis to make up for the two months of waiting time you all have had to suffer through. There will be more chapters coming in the future. The reason why this chapter took so long is actually multiple reasons.
Change in staff
The shutdown of Bato.to and migration to Mangadex
The creation of our new website
Enjoy the new chapter!